In addition to the Radar (9am, 2pm and 6pm ET), and The Acoustic Hour at noon, there are a ton of reasons to make Gashouse Radio your Monday snow soundtrack. How 'bout Talking Heads for the full album at 3pm? The Top 10 Countdown everyday at 5pm. And of course there is Gashouse Live at 6pm ET and Stoner Jesus at 10pm. So turn it on all day!
Another snowy Monday means another lonely night in the studio. Krantz may or may not be joining us tonight on Gashouse Live, and Dave will be in the same boat. Amber and Kelly will still be there for the second half of the show, but I may have to fill the first 2 hours alone. Its a good thing we have a ton of great music to play for you:
THE AFTER HOURS: The After Hours are a brand new band out of Los Angeles with a fresh take on a familiar sound. With their "Shaken, Not Stirred" EP, the band showcases their influences, which include the likes of The Kinks, The Who, and The Sonics. Mid-60's rock & roll for a brand new audience.
Ropetree: To not only listen, but to feel….
Words cannot encase the flow of emotion that floods a listener when accosted by the intense sounds of Ropetree. Allow yourself to be intoxicated with a music so rich, that only a few can remain sober.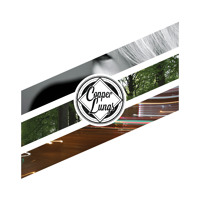 Copper Lungs: We have had Copper Lungs in regular rotation for almost a year. This Scottish 4-piece has even had a song in the Top 10 Songs of 2013. We've got a brand new track from the band to debut. Check it out right away on their Soundcloud. Tune in tonight at 6pm ET and let us know what you think.
Climate Control: We are a rock/post-hardcore band based in Johannesburg, South Africa. Our debut album 'Preludes' was released in May of 2013, which has been well received by fans and media alike. We believe that we bring something unique to the table with our blend of melody and aggression. We would really appreciate your support, as reaching new audiences with our music is always the primary goal.
Mei Ohara: Mei Ohara is a classically trained violinist and an MIT scientific research assistant, working with audio experimentation.  As if that wasn't nerdy enough, here she is, making electro beats and shredding on Vindice, the electric violin.  Her music mixes her classical background with her love of video game sound tracks, good electronic music, and personal experiences from noxious love to an obsession with space.
heaps n heaps: Heaps n Heaps is an alternative rock band based out of Los Angeles California. The band originally formed in 2012 when Australian blues songstress, Alisa Fedele moved to L.A. and met Zach Moon, an American singer-songwriter from Salt Lake City. For most of 2012, Heaps n Heaps was the duo of Fedele and Moon backed by session musicians, and although they had memorable performances at the Roxy Theater, Hotel Cafe, and The Mint, they knew major pieces were missing. Moon asked his childhood friend and bassist, John Pruitt to join the band and make the move to L.A. from Utah which Pruitt did in the spring of 2013. They then searched for the perfect drummer and found Ben Spear, a Washington D.C. native who naturally stepped in as if he'd been with the band for years.
On Friday we had a 3-way tie for highest voted bands in our segment The Radar. So we will be bringing back a song from mortimer nova, SWITCHMEN, and The Daydream Club. Amber and Kelly take over the last hour of the show tonight, but chances are they will be in-studio a little earlier. Tune in, join us in the chat room, vote on your favorite songs and make Gashouse Radio today's snow soundtrack!